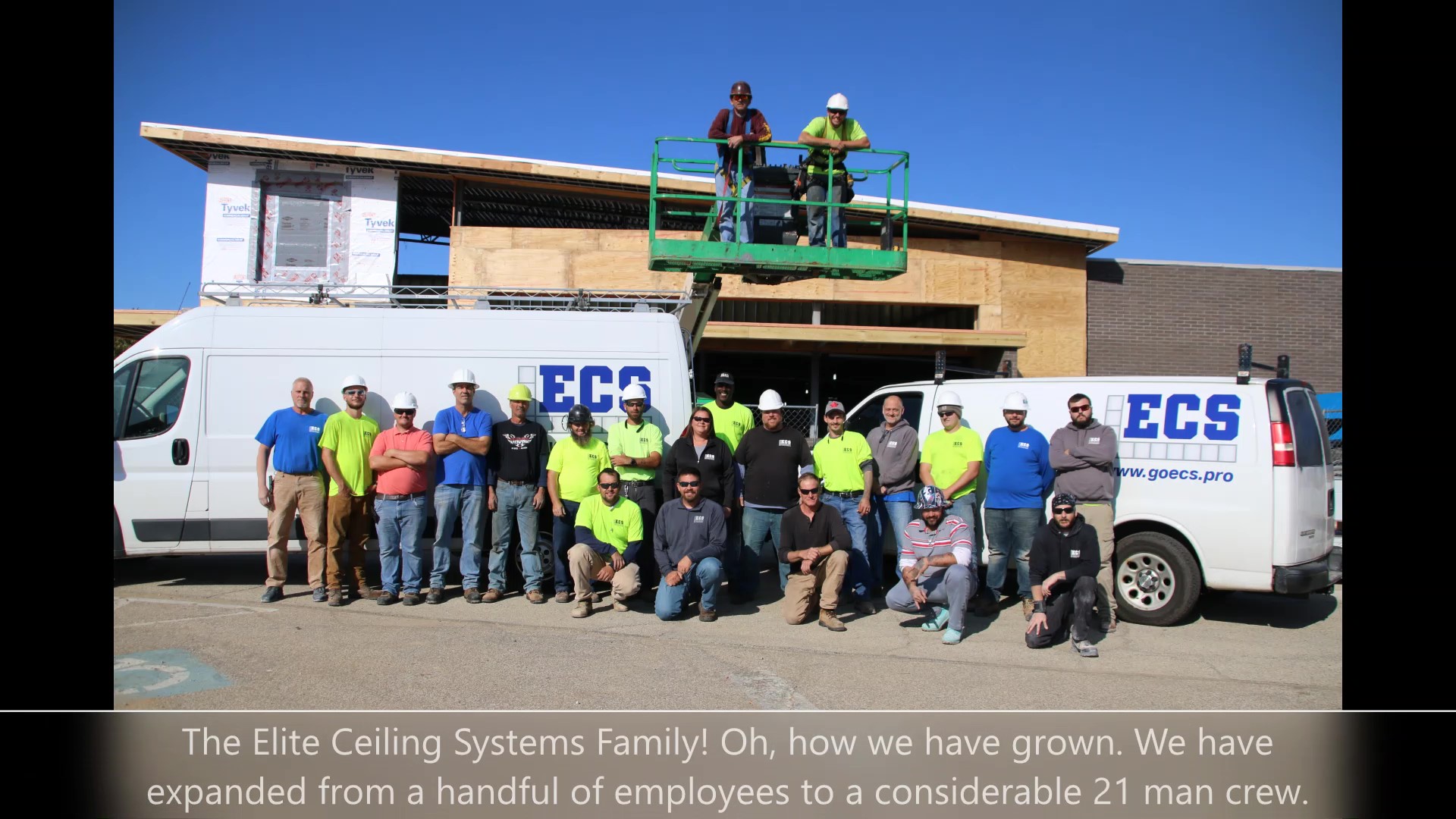 Elite Ceiling Systems is a well-respected commercial interior contractor located in Medina County, Ohio and serves primarily North Central Ohio. Since our humble beginnings in 2009, our Enterprise customers have facilitated the expansion of our footprint to all of Ohio and many surrounding states.
Meeting and exceeding our customer expectations is our first order of business.  At a minimum, we feel expectations need to include, honesty, accountability, exceptional quality, professional and timely results as well as a good value in return for your construction dollars.
ECS is a family-owned company and takes very serious the commitment to keep the company and family names held in high regard by customers, employees and partners alike. Our staff is comprised of tenured full time badged employees as well as tested valued partners allowing us to produce an agile, scalable, and always professional team to fulfill your project needs. Having an extraordinary team available to complete your project, large or small is the difference between hiring a "vendor" from the trade ads and having a partner that will help to protect your deadline as well as your investment.
THE NEW HOME OF ELITE CEILING SYSTEMS 
 JT MATHENY BUILDING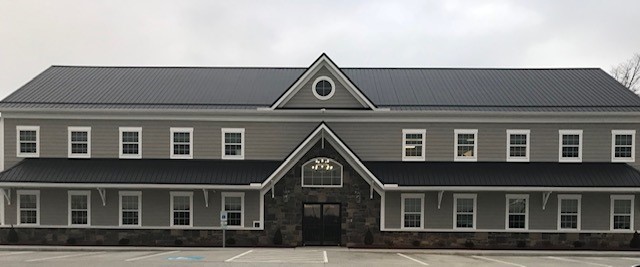 Elite Ceiling Systems' owner, Jason Matheny,  broke ground in September on the JT Matheny Building in Seville OH.
This building will not only house Elite Ceiling Systems, but will have office space available for leasing in early to mid year 2018.